With 20 years' experience as a freelance filmmaker, my happy place is behind a camera!  
Over that time I've had the pleasure of working on a wide variety of projects with all sorts of interesting people and organisations.  
This has given me the technical, creative and people skills needed to confidently deliver high quality video.  
Happy to work with or without a brief,  what I
 most enjoy is collaborating to get to the heart of what they want to say through film.
Working mostly as a solo shooter/editor, if I had to name a specialist skill area, it would be documentary cinematography.  The best compliment I get is when people say they forgot I was there!  So, I'm quite good at disappearing whilst covering all the angles.
​​​​​​
• Camera operation - Sony PMW-F5 main camera
• Location lighting and sound recording
• Drone filming - CAA Certified and insured, DJI Air2s
• Video editing and colour grading - Resolve, Premiere
• Motion graphics - After Effects, Fusion, Photoshop
• Stills photography - Lightroom, Photoshop
• Live multi-camera video production and livestreaming
• Voice-over script-writing and recording
• A2 CofC Certificate for drone filming
• BA English Lang & Lit, Oxford University
• MA Textual Studies, Leeds University
• PGCE, Manchester University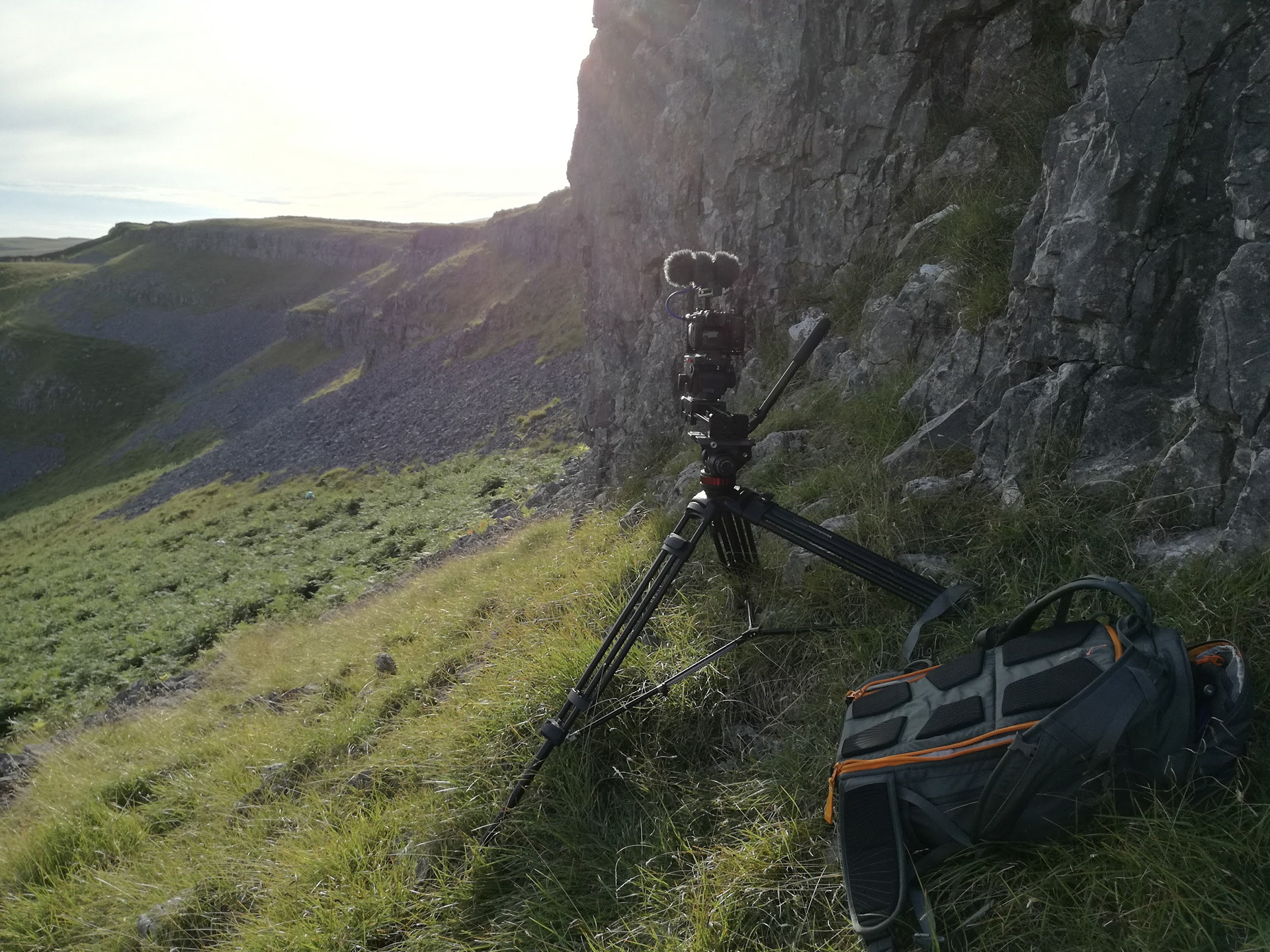 "Filmmaker" is a very grand word for my role and what I do. Terence Malick, Kathryn Bigelow, Roger Deakins - they are filmmakers.  On the other hand, "videographer" is a bit perfunctory.  "Video guy", "bloke with a camera"... one of those will do!